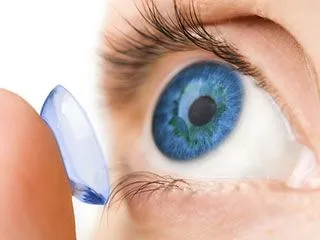 What to Expect at Your Contact Lens Exam
A contact lens exam is an important step in your journey to wearing contact lenses safely and comfortably. At Today's Vision in Frisco, TX, we want to make sure you have the best possible experience with us, so we've put together a list of some things that you can expect when you come in for your appointment.
What to Expect during Your Exam
First, our optometrist will examine your eyes to ensure that they are healthy enough to wear contact lenses safely. This usually involves using a series of tests and measurements to check things like eye pressure and the size and shape of your cornea, as well as looking at other factors that could impact the health or comfort of your contacts.
Types of Contacts Available
Once this initial examination is complete, we will work with you to find a type and brand of contact lenses that are best suited to your eye health and visual needs. We carry a wide range of different types of contacts, from traditional soft lenses and daily disposable contacts to the latest in bifocal, multifocal, and colored contacts.
Multifocal contact lenses are designed for people with presbyopia, a condition that causes the natural lens of the eye to lose its ability to focus on close objects. Multifocal contacts offer a number of different focal points, which allow wearers to see clearly at all distances. They are available in both soft and gas-permeable varieties.
A colored contact is a type of contact lens that changes the color of the wearer's eyes. They are available in both prescription and non-prescription varieties and can be used to enhance or change the color of the eyes. Some people choose to wear colored contacts for cosmetic purposes, while others may need them to correct a vision issue.
If you're new to wearing contact lenses or if you've been struggling with them for some time, our optometrist can also help you learn how to care for your contacts safely and effectively. This will include everything from following proper lens cleaning procedures to ensuring that you are staying on top of regular follow-up visits so that we can continue to monitor your vision over time.
Contact Us Today!
At Today's Vision in Frisco, TX, we believe that everyone should have access to the benefits of contact lenses, and we are committed to helping you achieve optimal comfort and vision with our expert care. If you're ready to learn more about what to expect at your contact lens exam or if you're looking for a new eye doctor in the Frisco area, call us today at (972) 954-5488.